It's never been this easy to learn something new. From science to travel to theatre, the internet is bursting with exciting educational experiences, many of them available for free. Here are 7 of the best, selected by 5.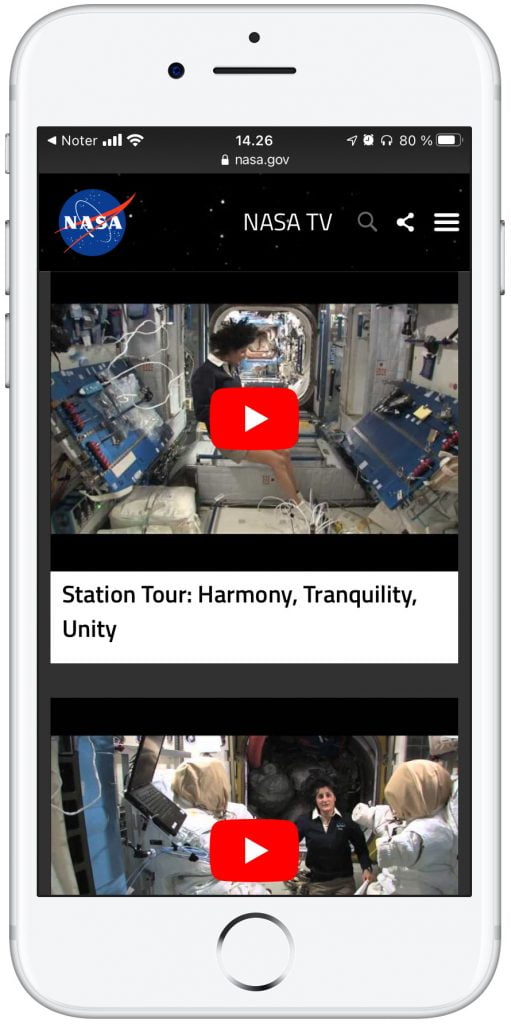 Tour the International Space Station
If you've ever dreamed of being an astronaut (and who hasn't?), we've got you covered. It's surprisingly easy to take a look around the International Space Station for yourself. Google provides a nice 3D view of the inside of the space station, just like checking out the location of a hotel on Street View. However, unless you already know what you're looking at, you won't learn a great deal from Google's virtual ISS.
Much more informative is this series of videos, hosted warmly by US astronaut Suni Williams, who takes us through the laboratories, kitchen, sleeping quarters, exercise facilities and, yes, the toilet. It all feels charmingly down-to-earth, full of laptops, dangling USB tables, elastic netting and velcro – a far cry from the sexy curves and soft blue lights of fictional space stations. It feels more like the boiler room of an office building, only with very bright lights and, well, no gravity. It's fascinating stuff, although if you thought life in space was glamorous, you might be about to have your bubble burst.
Learn creative writing from Margaret Atwood
Do you have a book in you? Even if you feel like you do, that first blank page is a daunting prospect. Luckily, you don't have to do it alone: literary giant Margaret Atwood is here to help. In her series of 23 Masterclass video tutorials, the Handmaid's Tale author introduces the craft of creative writing, drawing on her own formidable career. Masterclass also offers live and recorded tutorials by subscription, covering everything from photography with Annie Leibovitz to tennis with Serena Williams and scientific thinking with Neil deGrasse Tyson.
Atwood has a regal yet encouraging on-screen presence and cuts to the chase quickly, dispelling any romantic notions of what writing is: "The wastepaper basket is your friend," she says, levelling her blue-grey eyes straight at you for extra emphasis. The job of the writer, she stresses is not self-expression – it's to hold the readers' attention. Effortlessly, she tosses out a possible plotline: "John and Mary are living in their split level bungalow but then John discovers that Mary is mysteriously absent during parts of the night and has developed a strange tendency to sleep in the bathtub with all the curtains drawn…" Point made. We'd read that. Atwood is every bit as good as you'd hope and there's a heap to learn from her.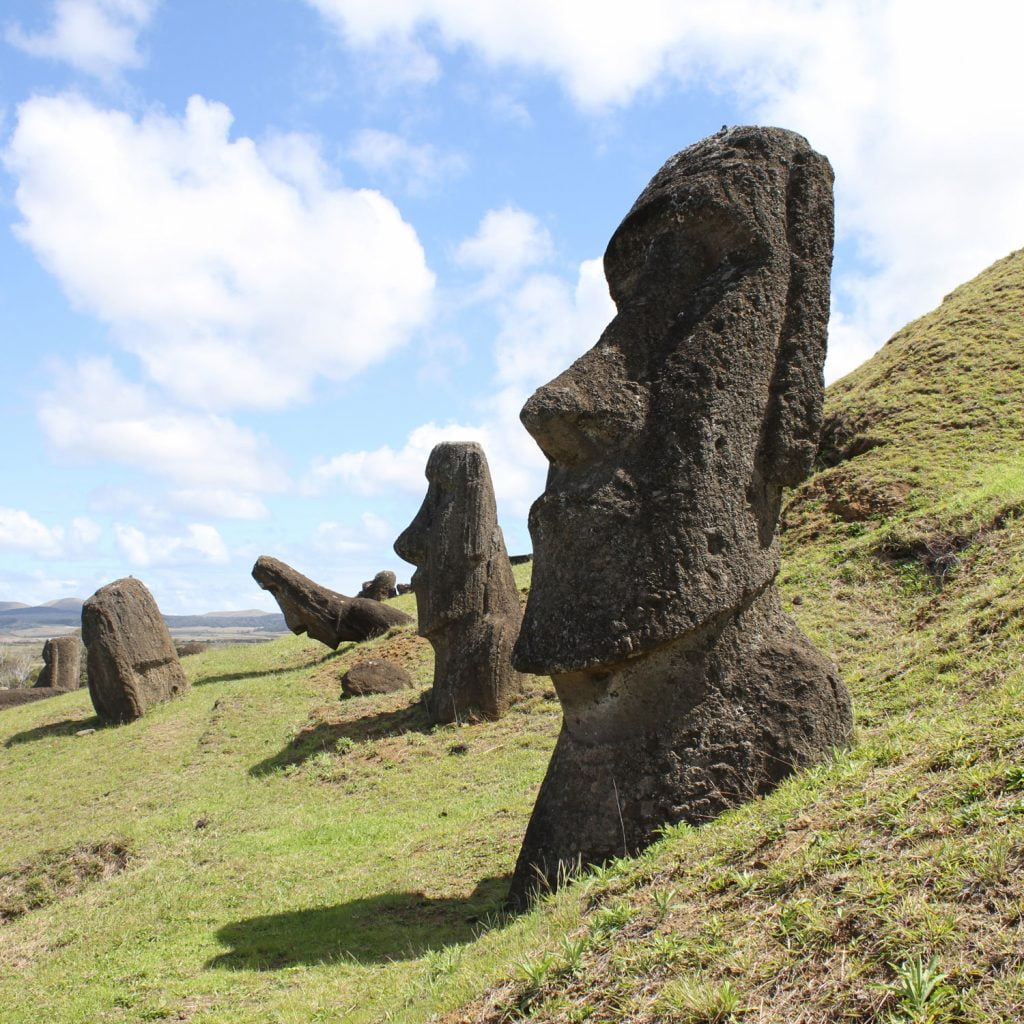 Explore Chile
Looking at these images, you can almost feel the warmth of the sunrise at Ahu Tongariki on Easter Island, casting the ancient Moai statues in molten gold. It's one of many places of incredible natural beauty, as you soon discover in a virtual visit with the Chile 360 app. The 360 vistas mean that you can pick a flagged highlight and see it from all angles. Placing your smartphone in a VR viewer (you can get a simple cardboard one for less than €10) makes the landscapes all the more real.
In the Atacama Desert, it's just you and lone footsteps trailing off in the endless orange sand. In Patagonia's Torres del Paine, jagged granite peaks rise from a jade glacial lake at your feet. Then there's La Portada, a dramatic natural arch on the coast at Antofagasta. The only downside is you're not actually there. So if the app is supposed to promote the country as a tourist destination, it does the trick.
Take a history course
MOOCs (massive open online courses) are educational experiences that require commitment. In this case, 15 hours. This course from the University of Virginia covers world history from 1760, starting with the political and economic revolutions of the 18th century and ending just as everything seems on the brink of falling to bits again in the early 20th. If you're dying to know what happens next, you can tune in for part two, which picks the story up in 1910.
The course consists of a series of videos recorded by Professor Philip Zelikow (who knows a thing or two about researching the past – he headed the 9/11 Commission), and regular quizzes to test your knowledge. You can access most of the course for free, although to get a certificate you have to pay $50. It's just one of hundreds of free online courses on history, art, literature and more vocationally-focused topics like coding and design.
See Romeo and Juliet performed at Shakespeare's Globe
As the laptop screen flickers on, the resident 11-year-old hovers close. "What are you watching?" It's Romeo and Juliet, performed at Shakespeare's Globe theatre in London and streaming on YouTube. Condensed to 90 minutes, it's a great way to introduce students and families to the play. Already popular in his day, it remains one of the bard's most-performed plays. The 11-year-old is getting into it. She's asking questions. She's laughing – the nurse is hilarious. It's easy to forget how funny Shakespeare is, even in his tragedies.
The fast pace is great for first-time viewers and for those who already know it, there's something special about seeing the performance, live and unplugged, in a replica of the original Elizabethan theatre alongside the Thames. The words may have been penned over 400 years ago, but they still resonate. The 11-year-old repeats a few phrases to herself when she thinks no one is looking. Do we have a new convert?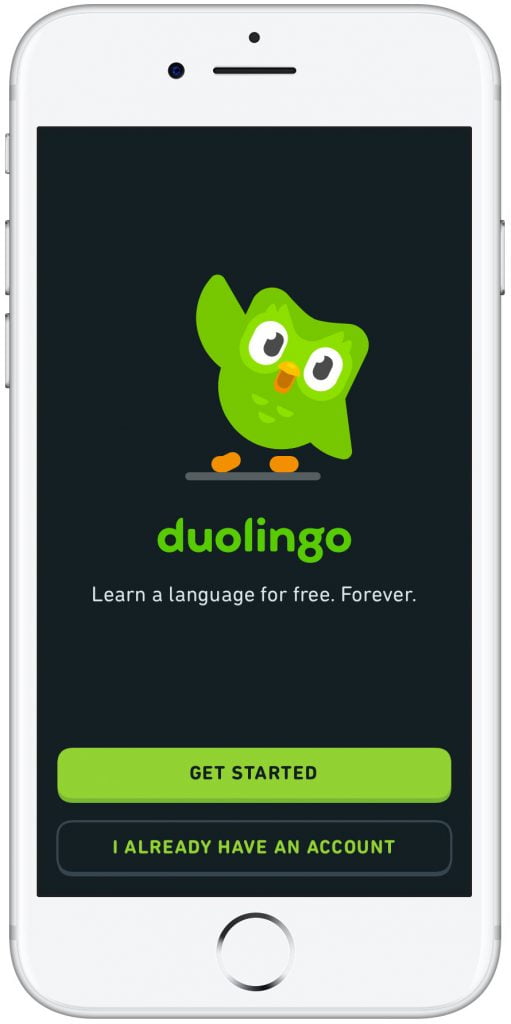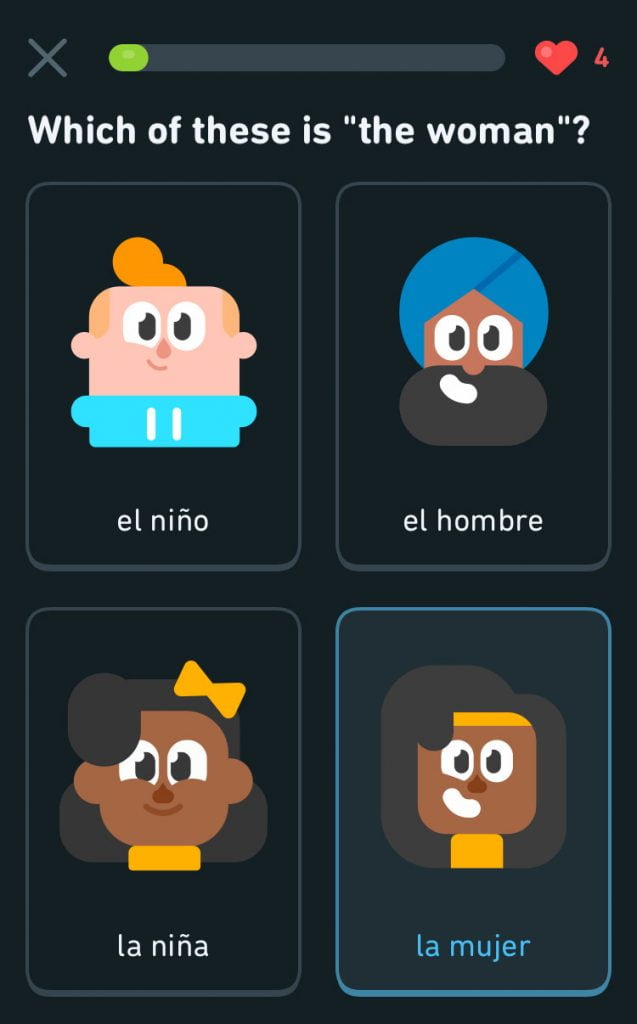 Master a new language
Duolingo makes language learning easy and fun. Genuinely. We know you've heard this before, and have probably spent literally minutes trying to get a feel for Czech or Japanese using an app or a book or a CD, only to give up in frustration. But Duolingo really is worth a try. Dozens of languages are available, including Chinese, Spanish, Arabic, Latin and, of course, Klingon. And it's completely free – you only have to pay if you want the ad-free version. As well as the slick mobile app, there's a desktop version if you prefer to sit down and focus.
One of Duolingo's stranger features is the computer-generated phrases it asks you to repeat (The rhino is drinking juice? They are washing the holy potato? We do not sell planes to elephants?) But despite the surreal subject matter, it gives you a solid grounding in the vocab, structure and pronunciation of an impressive array of languages. The gamified interface helps keep you motivated, so you'll soon be doing little fist pumps when you hear the 'b-donk' sound that announces you got a sentence right. And before you know it, you'll have the confidence to weigh in on which species of animals are allowed to buy planes, in any language of your choosing. Aloitetaan!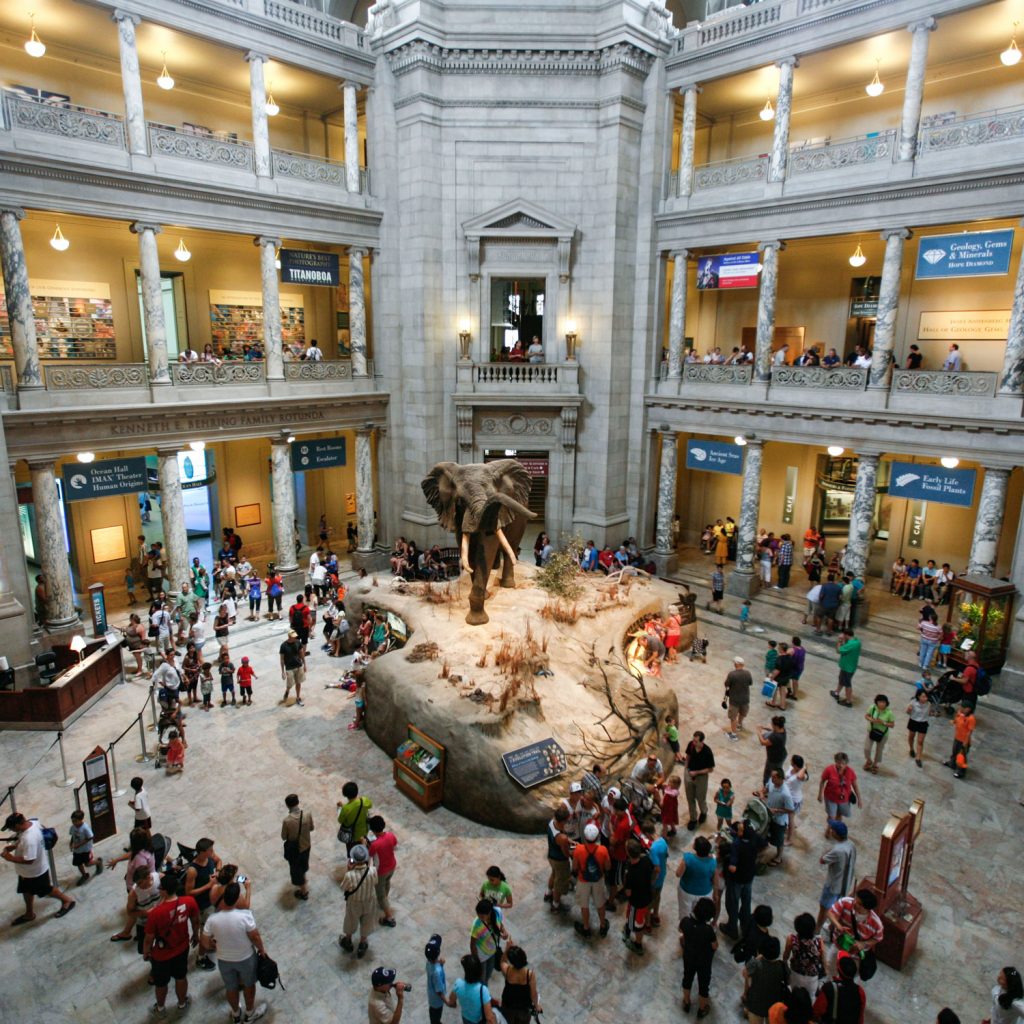 Visit the Smithsonian
Numerous world museums offer online virtual tours. The National Museum of Natural History in Washington DC – part of the Smithosonian – is among the most famous. The 3D interface is more user friendly than what some museums offer, with a nice map showing where you are and which way you're facing.
You start in the central rotunda with its elephant exhibit, and are free to head in different directions to explore dinosaurs, Ancient Egypt or African culture. If you really want to, you can go hang out in the cafe. And as a virtual visitor you have an advantage over real-life ones: you can travel back in time and peruse past exhibits that are no longer on show, focusing on topics like the Chilean mine rescue, the mud architecture of Mali and the narwhal. Honestly, you could spend days here.